Winner: Commenter 36, Melissa
To enter just visit any of the shops below and comment about something you liked!
(Oh, yeah, and make sure to leave your e-mail address so we can reach you if you win). There's extra ways to enter down at the bottom of this post.
Misty Dawn Photography
Misty Dawn Seidel is a nature photographer who's photography includes wildlife, domestic animals, macro photography, sunsets, abstract, landscapes and more. If it catches my eye, she photographs it. At her shop you can find a variety of gifts printed with her photos. You can see more of her photos
here
.
abitosunshine
Ruthi Cox is an artist, photographer and poet...and she combines all three in the products she designs in her shops at
CafePress
and
Zazzle
. Her words dance with the art and pictures, encouraging readers to live life to the fullest.
(The winner can shop at either store, but please choose either her CafePress or Zazzle shop for your "thing I like" entries, not both).
Send Out Cards
Send Out Cards is a company that makes it easy and inexpensive to send cards to loved ones. The $20 credit you can win covers the cost of setting up an account plus
15 regular cards (non photo type ) or 10 photos cards with postage, if you choose to spend it there. To see all the great variety of cards they have, just click the "Send Free Card" link. (Don't worry, you don't actually have to send a free card...but hey, it's free, so why not!)
By the Becks
This shop has a wide variety of fun gifts to make you smile. They also have touching
breast cancer awareness gifts
, and the family which runs this shop donates 5% of the purchase price from each of these to Susan G. Komen Foundation and other breast cancer charities.
Wheatgrass Designs
Wheatgrass Designs features the photography of Oz Girl. She grew up in Akron, Ohio, then moved to Rural Kansas, where many of the photos in her shop were taken. Her photos are eclectic, ranging from bright and vibrant flowers to western and rural countryside themes.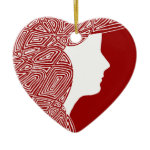 Scribbleprints
If you've been following this blog long you know Scribbleprints is where I share my artistic side (and my funny side too). The features my wild scribble art and humor, plus just a touch of water color painting and photography. I have shops both at
CafePress
and
Zazzle
.
(The winner can shop at either store, but your "thing I like" entry can be at one or the other, not both).
COUPONS TO HELP YOU SHOP FOR THE HOLIDAY!
This giveaway doesn't end until after Christmas, but you can shop right now at these shops and save with the following coupons:
ENTER TO WIN
MANDATORY FIRST ENTRY: To enter visit any of the shops above and come back and tell us something you liked there! Make sure to leave an e-mail address too so we can contact you if you win.
EXTRA ENTRIES (Optional):
Leave a separate comment for each of these, otherwise the entry does not count!
1. Visit any of the other shops above and leave a comment with something you liked at that shop. Make sure to mention what shop it came from. 1 entry per shop - 5 extra entries max. Where there are two shops for one artist, only one shop counts (whichever you want).
2. Like any of the shopkeeper's facebook pages or friend them on facebook (one entry per each):
3. Guess what, these artist/photographers also blog. Follow any of these blogs for one extra entry each! Add their button or link to your blog sidebar, or add them to your blogroll, for TWO extra entries each (make sure to leave TWO comments)!
4. And, they tweet too! Follow any of these on twitter for one extra entry!
5. And speaking of twitter, you can get another entry for tweeting this giveaway. (One entry per day). Here's a tweet you can use:
Win $20 to spend at 6 fun shops! http://tinyurl.com/c77x2d7
6. And you can get another TWO entries for blogging about this giveaway (with a link back to this post of course). Get FIVE entries if you include a picture of one of the products from any of the shops. Remember, make a separate comment for each entry.
7. For another FIVE entries, put the giveaway graphic on your blog sidebar (or somewhere on your webpage if you have a page, not a blog). Just use the easy copy-paste code on my sidebar at the top of this page. Again, separate comment for each!
8. Got a giveaway going on your own blog? Give people an extra entry for entering THIS giveaway, and you'll get 5 extra entries here! Make sure to post your giveaway URL in a comment and comment separately for each entry.
9. DO GOOD ENTRY: Visit Free Rice and play their fun vocab game to earn grains of rice for the hungry. Leave a comment telling what word you were quizzed on. (1 entry).
US ONLY. Must be at least 18 to participate. Giveaway ends December 28. December 29 I will choose a winner by Random.org and contact the winner by e-mail. Anyone who does not leave an e-mail, or does not respond to the e-mail within one week forfeits their prize.
This giveaway covers a purchase up to $20 at any of the shops above, NOT a $20 purchase at each of them. The $20 can be spent on products and shipping ONLY at these specific shops. Though some of the items in these shops can be customized, with the exception of Send Out Cards, the winner will only be able to order items AS IS.
If you are a shopkeeper and would like to participate in a similar giveaway at this site, please contact me at ecarian @ yahoo dot com.